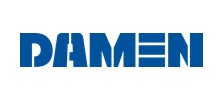 Damen
Damen Shipyards Group is a Dutch shipbuilding company with more than thirty operating companies at home and abroad. The company has become large thanks to its extensive standardisation, modular construction and working 'on stock' for smaller vessels such as tugs, work boats and patrol boats. Worldwide, 9000 people work for Damen and the annual turnover is around 2 billion euros.
Contract Management Case Study: What do we actually want to manage?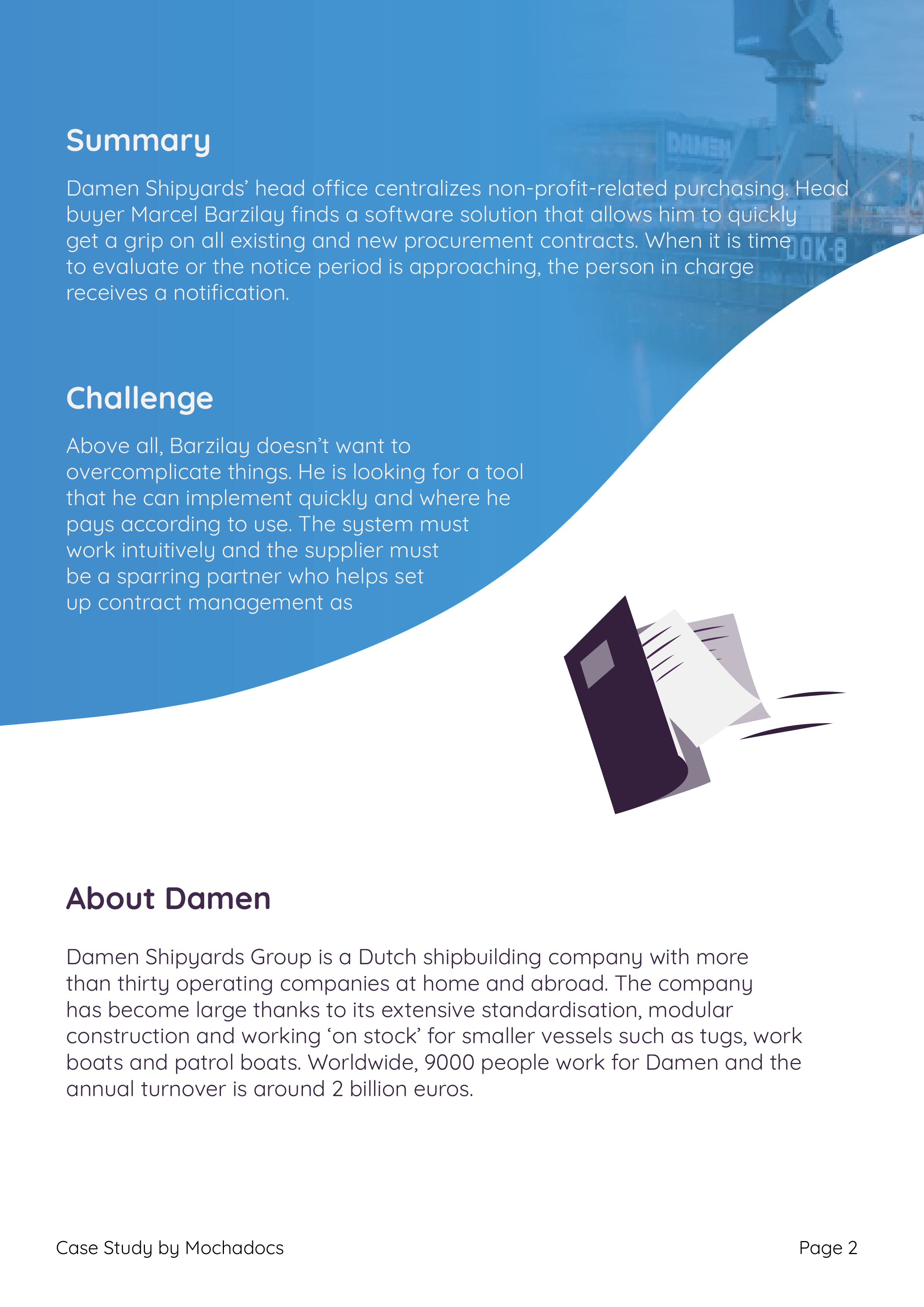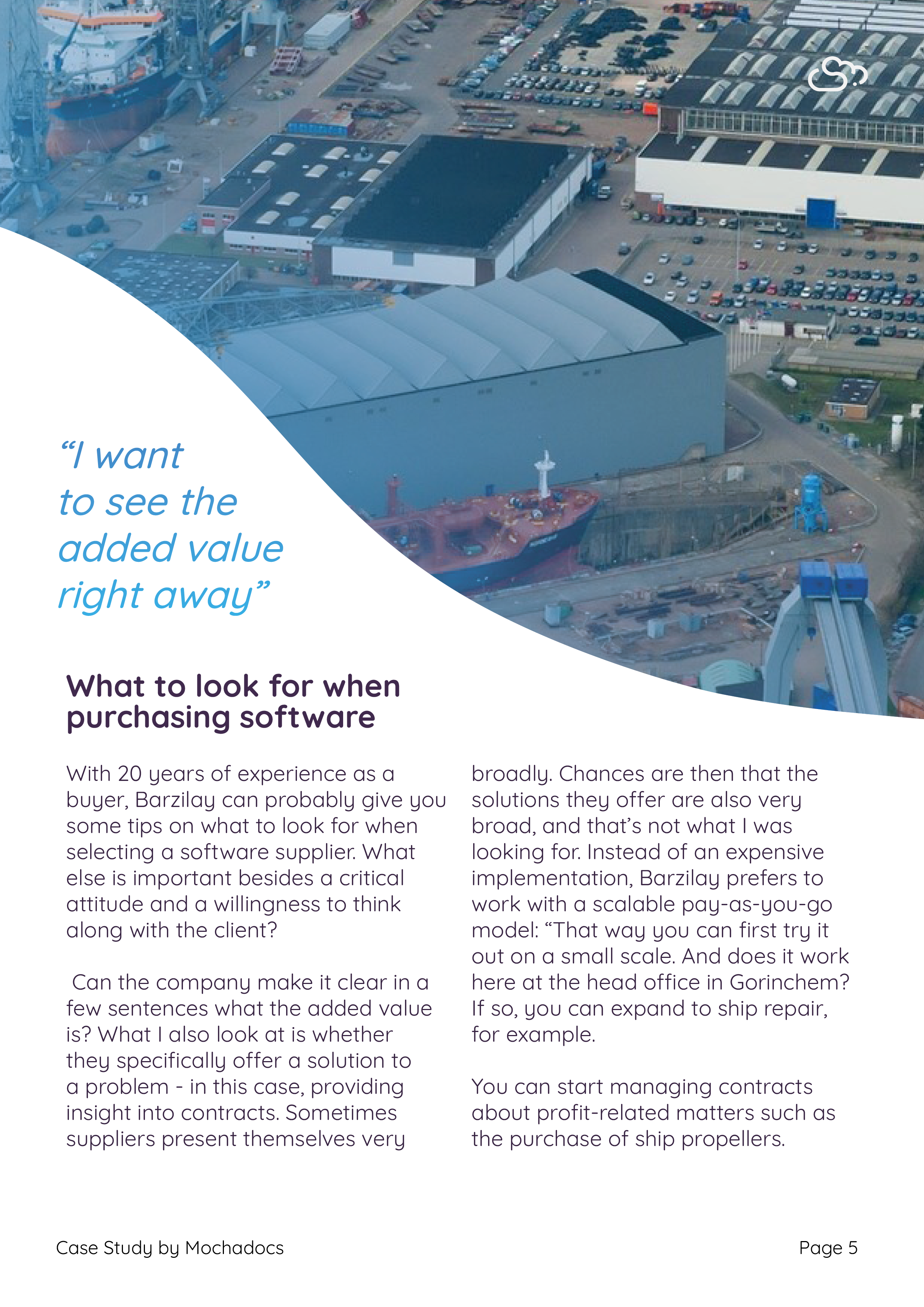 Content Case Study
What is the Case Study about
Storing contracts is not enough
"That was a tricky one right from the start. The procurement contracts that were known to procurement were stored in a paper archive and PR (Product-Related) had a place on the intranet where contracts could be found. Search functionalities were missing. We also didn't get any notification when a contract was about to expire, or when it was time to evaluate. I wanted to change that."
The costs of customization and consultants
"I wanted a young and innovative company that could respond quickly and was prepared to invest time and effort. Then you end up with a certain type of supplier. Barzilay mentions a number of questions he wants to brainstorm on"
What do we actually want to manage?
Evaluations
Periodically recurring actions