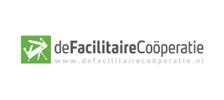 The Facility Cooperative
The Facilitaire Coöperatie strives for long-term results and a long-term relationship with its clients. The cooperative is characterized by synergy and balance between the interests of all parties involved, with the focus on "unburdening and saving costs" for the client.
Contract Management Case Study: Knowing how much you can save on facility costs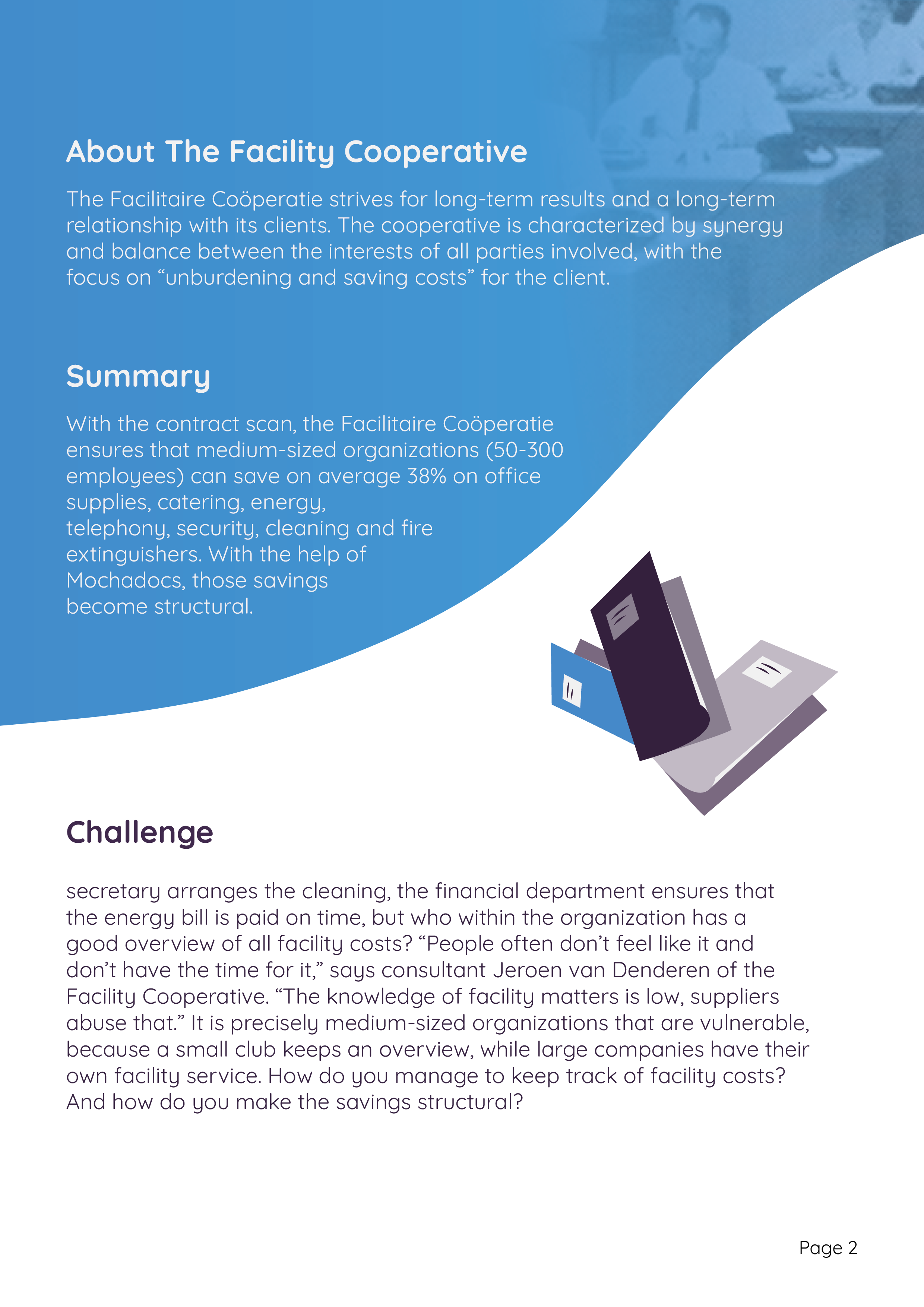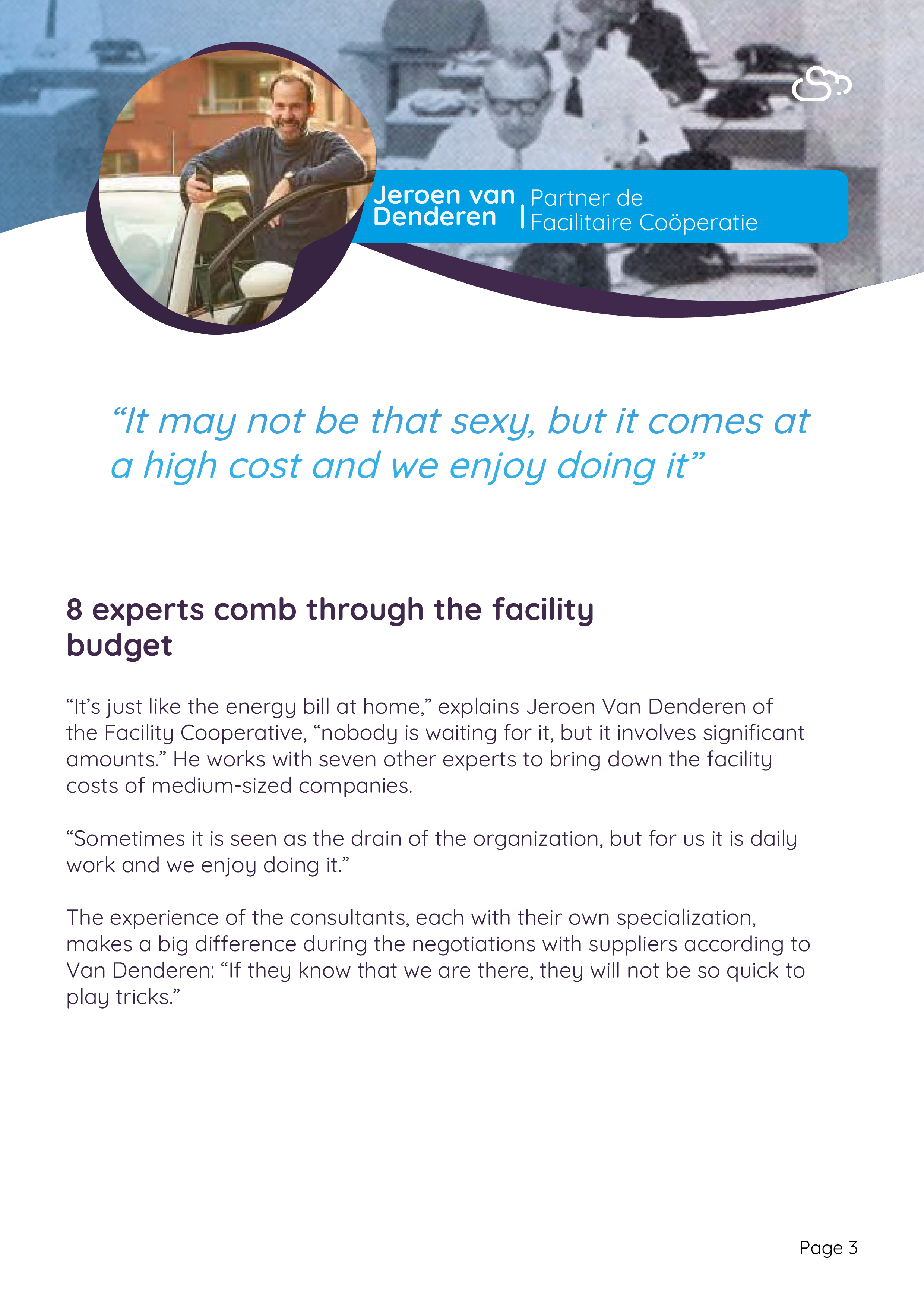 Content Case Study
What is the Case Study about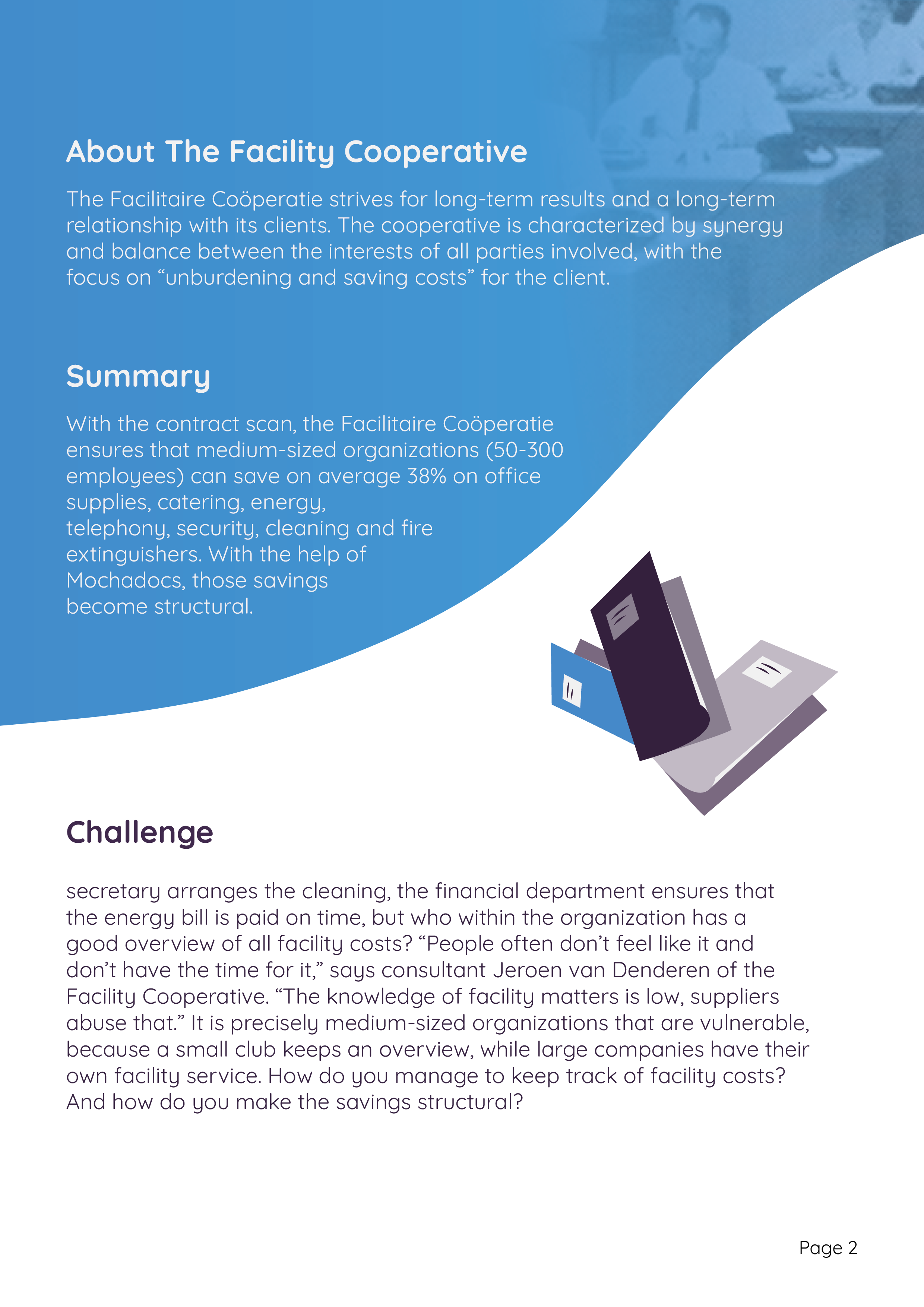 secretary arranges the cleaning, the financial department ensures that the energy bill is paid on time, but who within the organization has a good overview of all facility costs? "People often don't feel like it and don't have the time for it," says consultant Jeroen van Denderen of the Facility Cooperative. "The knowledge of facility matters is low, suppliers abuse that." It is precisely medium-sized organizations that are vulnerable, because a small club keeps an overview, while large companies have their own facility service. How do you manage to keep track of facility costs? And how do you make the savings structural?
8 experts comb through the facility budget
How companies pay too much unnoticed
"A customer of mine had a cleaning contract for twenty different locations. At one point, two floors became vacant." Van Denderen discovered on an invoice that the cleaning company still charged the floors. "It may not be about mega amounts, but with good attention you will save another 6000 euros on an annual basis."
A free scan of all your contracts
"We do the contract scan according to a no cure no pay principle," says Van Denderen. "It doesn't really matter what kind of industry you are in, we work for both profit and non-profit organizations that want to acquire extra knowledge about purchasing and contract management due to capacity problems.
How companies pay too much unnoticed
Paying for a ghost cleaner
It may not be about high amounts, but with careful attention you still save 6000 euros on an annual basis.
Copier more expensive every year
With a contract with a term of six years, you pay 28% more at the end than at the beginning.
Unclear utility bill
Energy is also a major expense for many companies. Companies often try to make a deal based on the rates for gas and electricity.