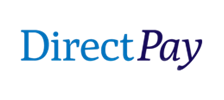 DirectPay
DirectPay is a full-service credit management agency. For more than10 years they have been a specialised partner in avoiding bad debt risks and the effective, efficient and reliable collection of outstanding invoices.
Contract Management Case Study: Every contract can be found in 20 seconds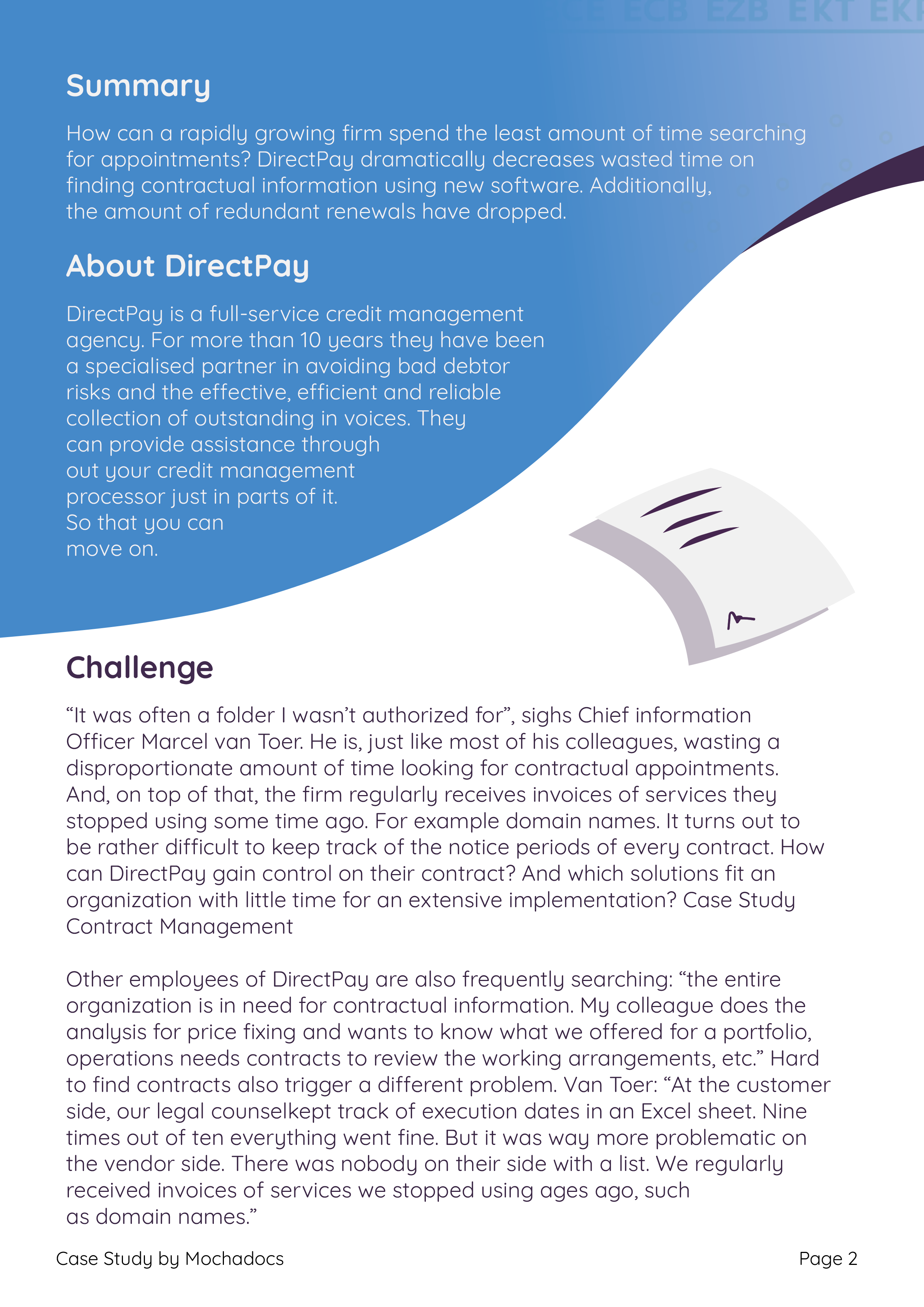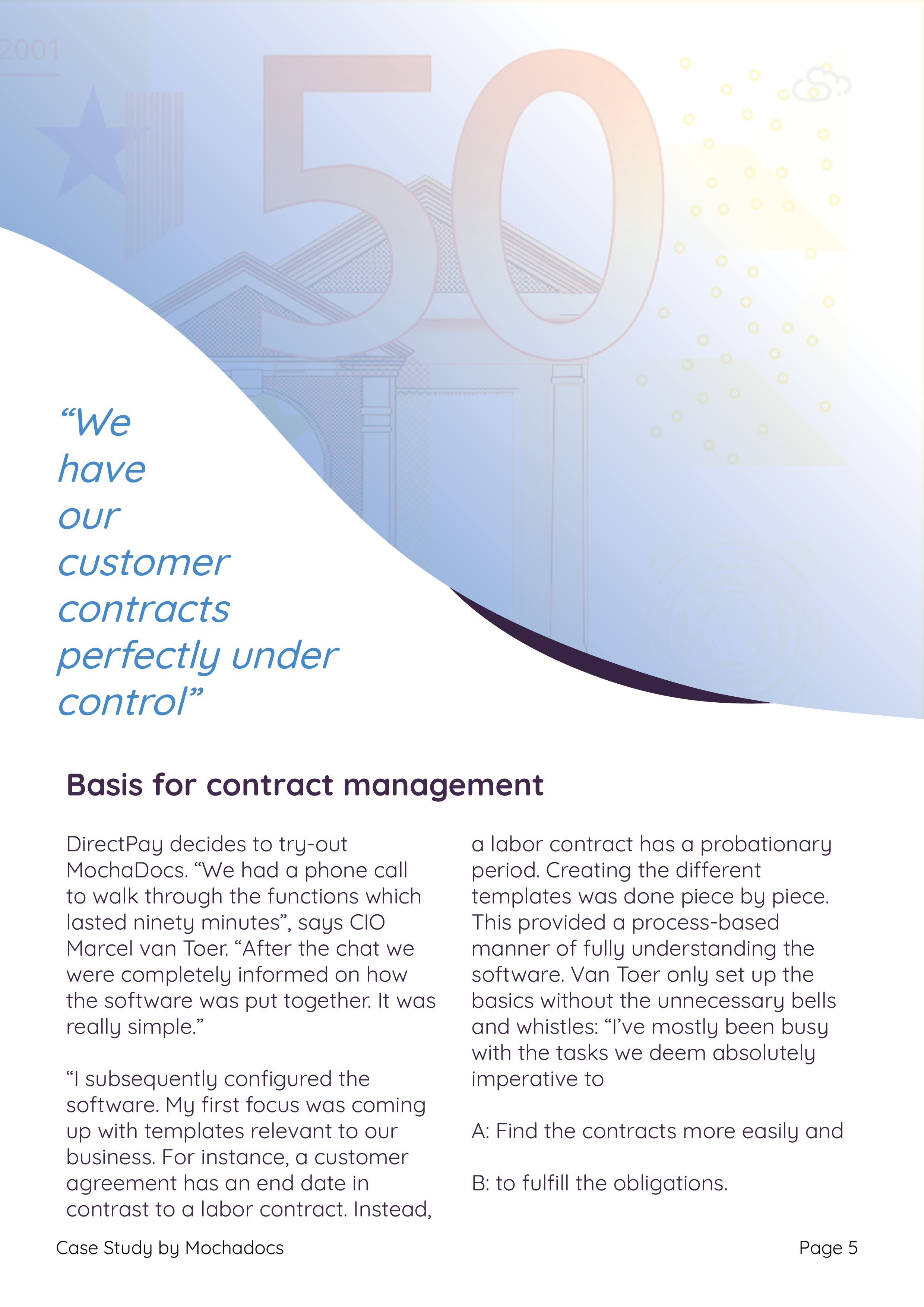 Content Case Study
What is the Case Study about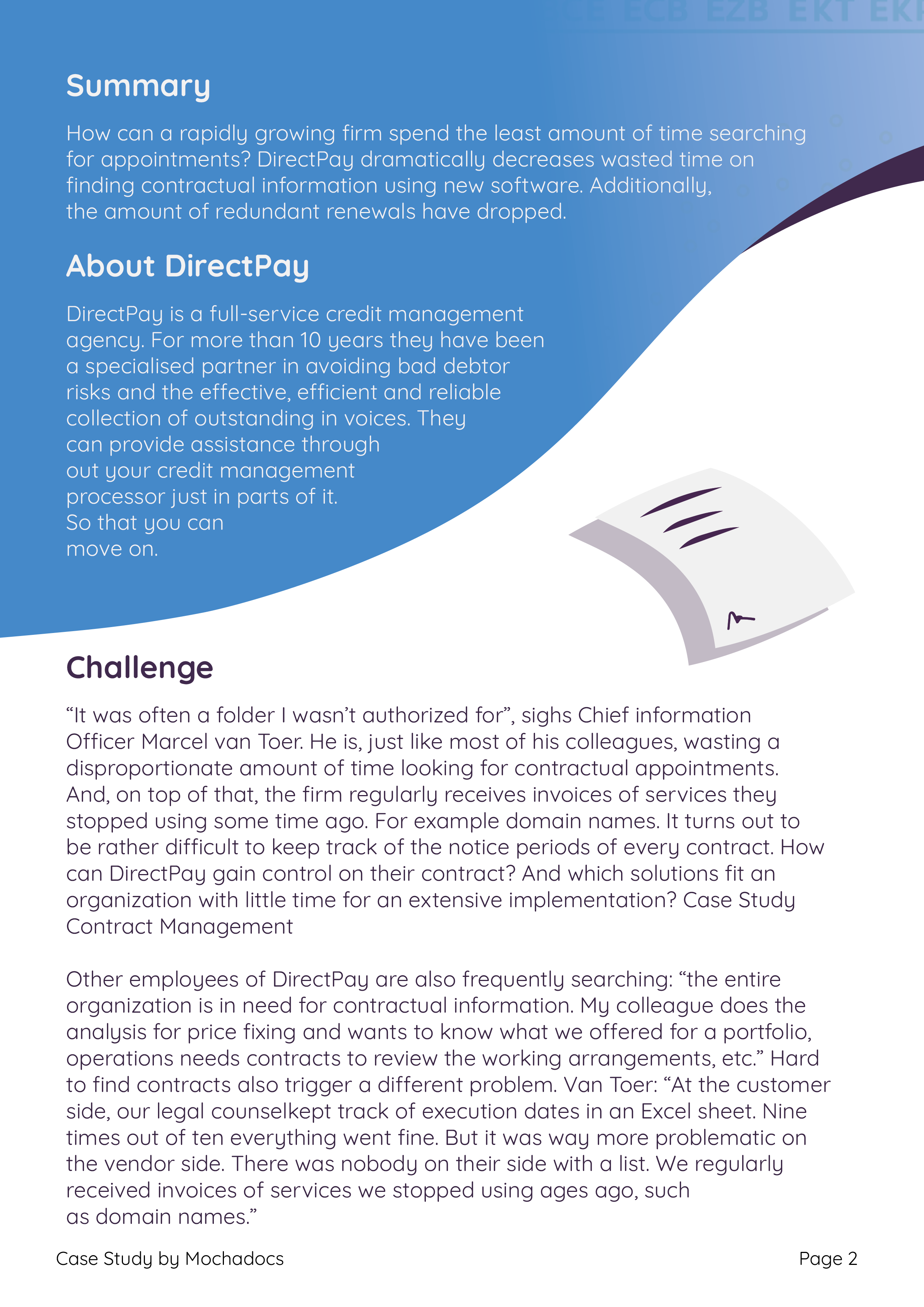 "It was often a folder I wasn't authorized for", sighs Chief information Officer Marcel van Toer. He is, just like most of his colleagues, wasting a disproportionate amount of time looking for contractual appointments. And, on top of that, the firm regularly receives invoices of services they stopped using some time ago.
Half day transfer
And what about Van Toer's own role? "I think it takes me half a day to transfer, assuming that the person also has an affinity with IT."
Relevant templates
"I then configured the package. I also came up with templates that are relevant to us. For example, a customer contract has an end date, while an employment contract does not, but does contain a trial period.
Basis for Contract Management
15 minutes
Explanation about managing contracts