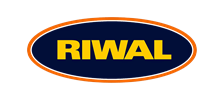 RIWAL
Riwal has specialized in working safely and efficiently since 1968. In addition to rental, sales and maintenance of aerial work platforms, telehandlers and forklifts, Riwal also sells first-class spare parts and training. Riwal has grown into a progressive international player and has 56 depots located in seventeen countries in Europe, the Middle East, Brazil and India.
Contract Management Case Study: New deal with a supplier saved us 4 tons already this year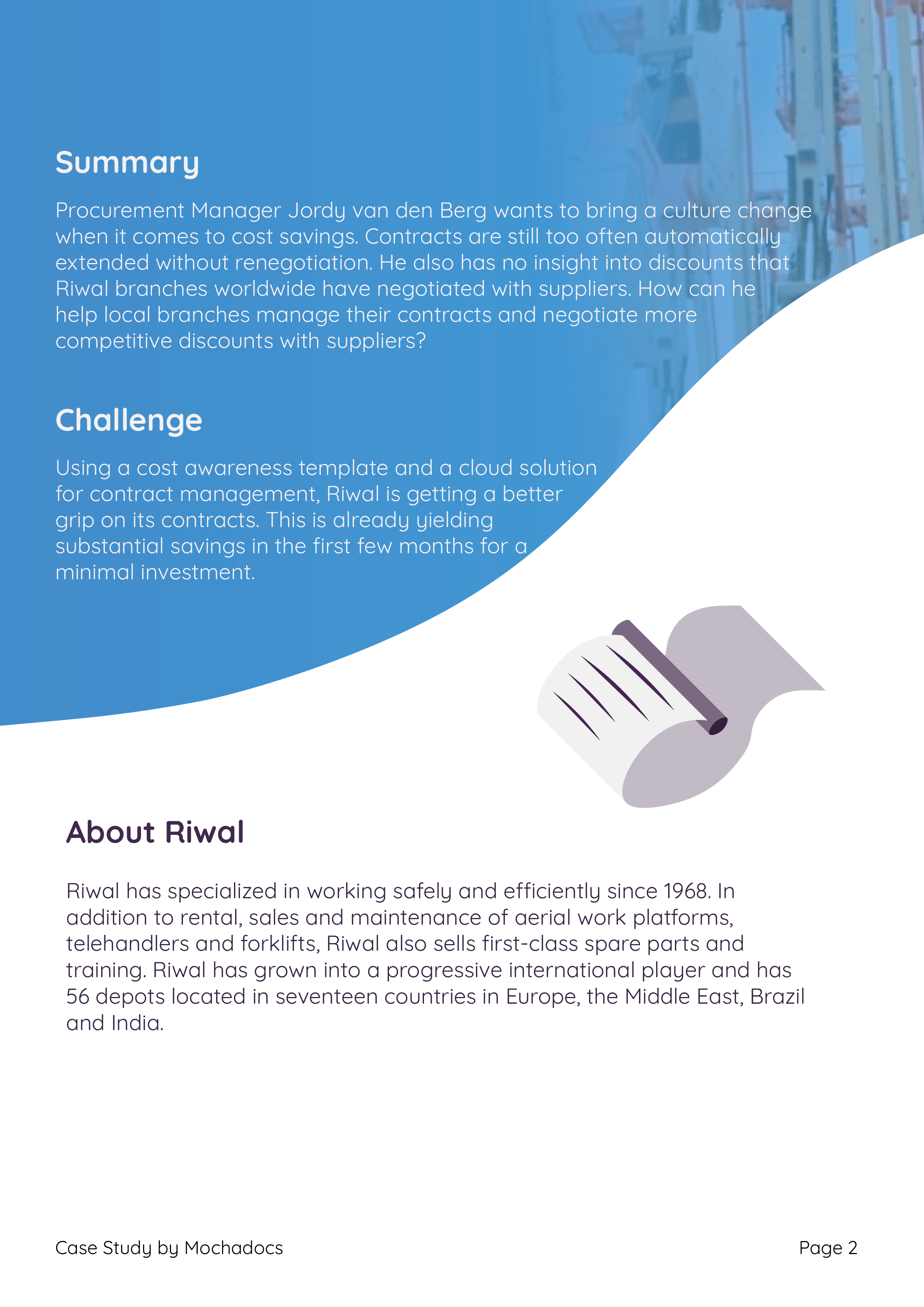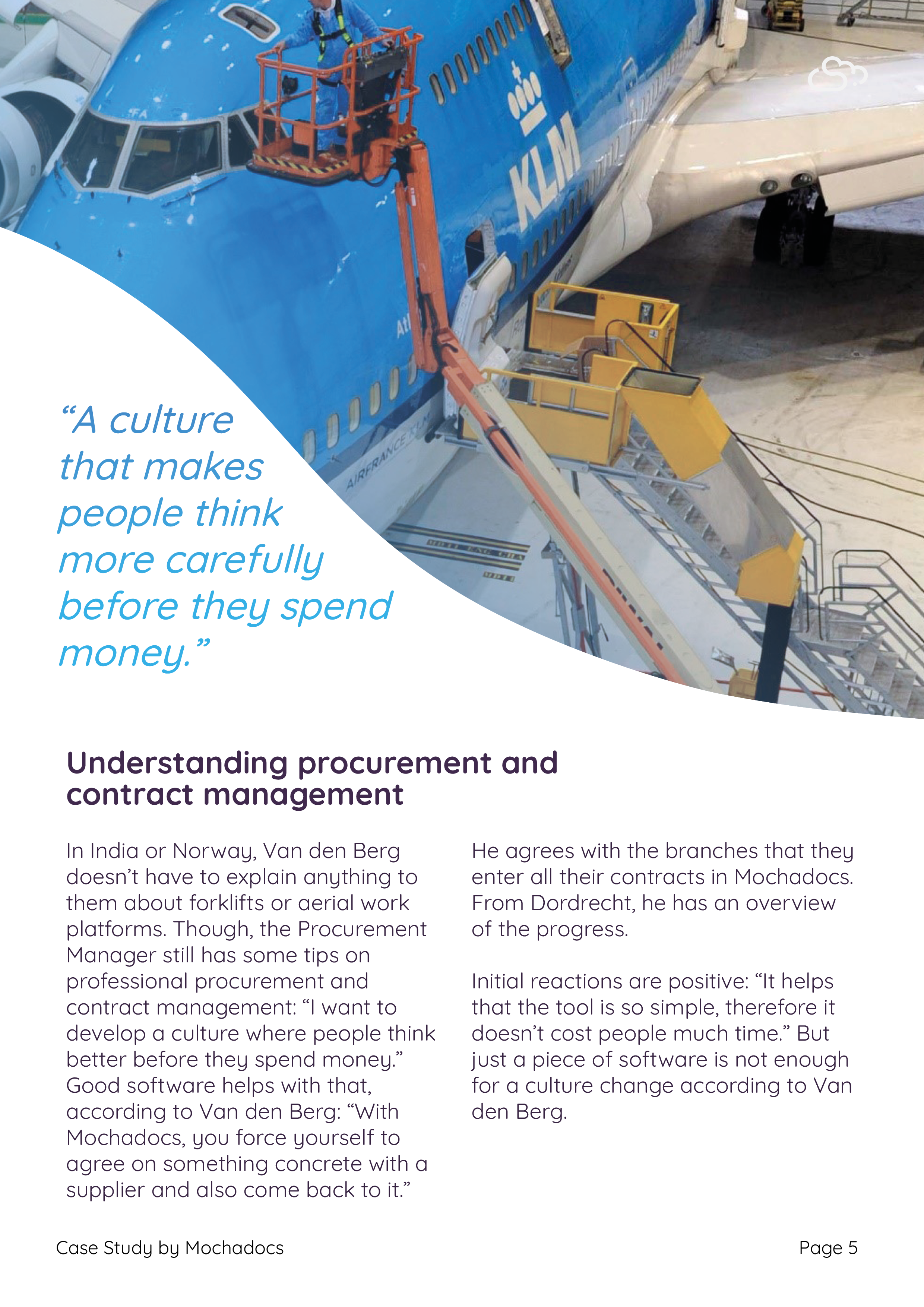 Content Case Study
What is the Case Study about
Lost revenue due to automatic renewals
It proves difficult for the manager to keep track of all branches from the Netherlands. That is why he traveled: "I noticed that contracts did not get the attention they deserved. Several people signed them, sometimes even when they were not authorized to do so. And there were few countries where all contract information was stored in one central location."
Riwal expects to save millions
The value of our supplier contracts is about 150 to 175 million euros. With Mochadocs and the Cost Awareness template, we want to save 1 to 2 million. Per country, we pay 60 euros per month for Mochadocs.
The return for RIWAL is clear.