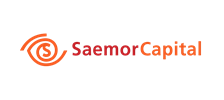 Saemor Capital
Saemor Capital manages investment funds for both retail and institutional investors and is focused on European equity markets. The total portfolio is around US $500 million.
Contract Management Case Study: The contract reports itself automatically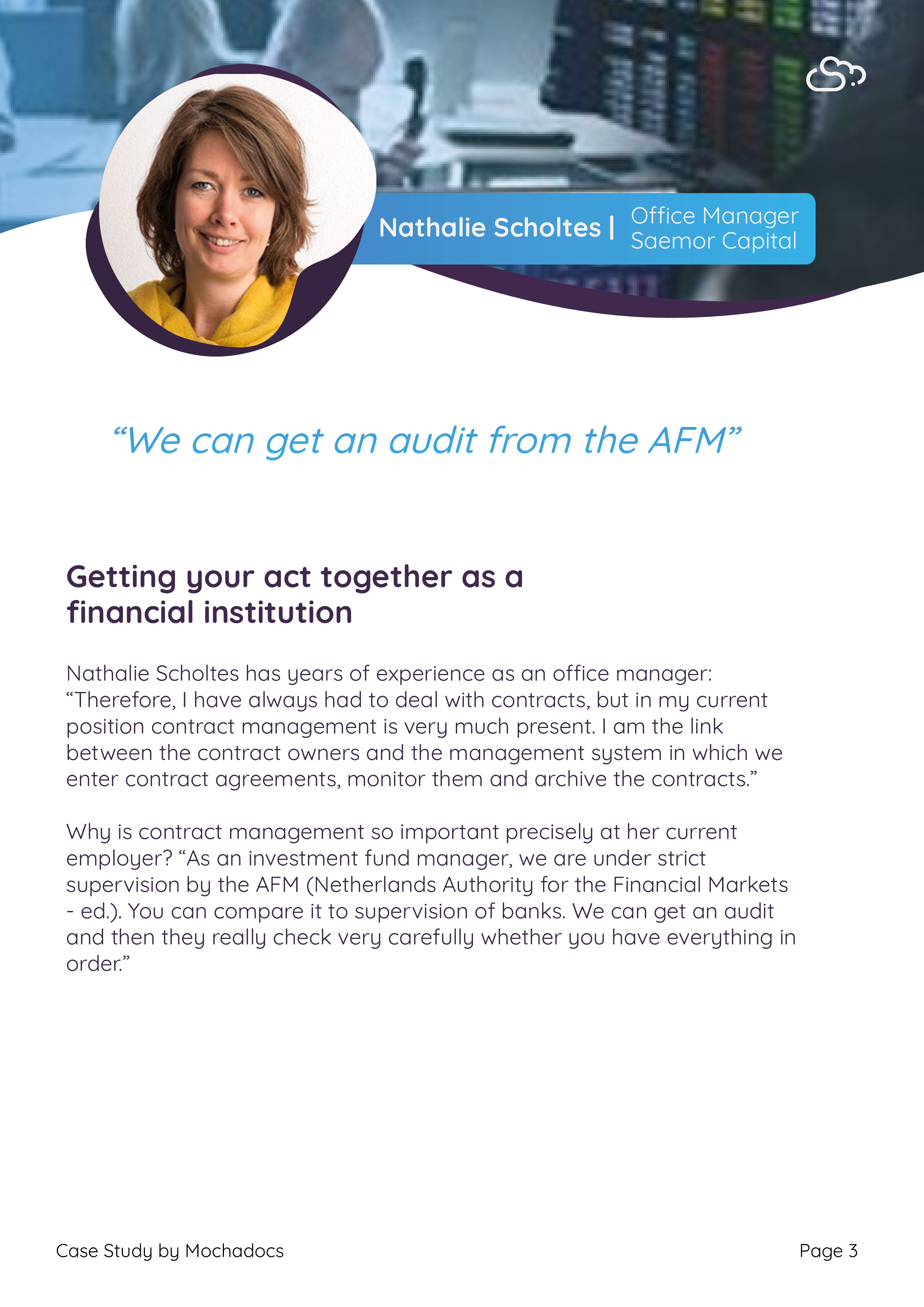 Content Case Study
What is the Case Study about
Getting your act together as a financial institution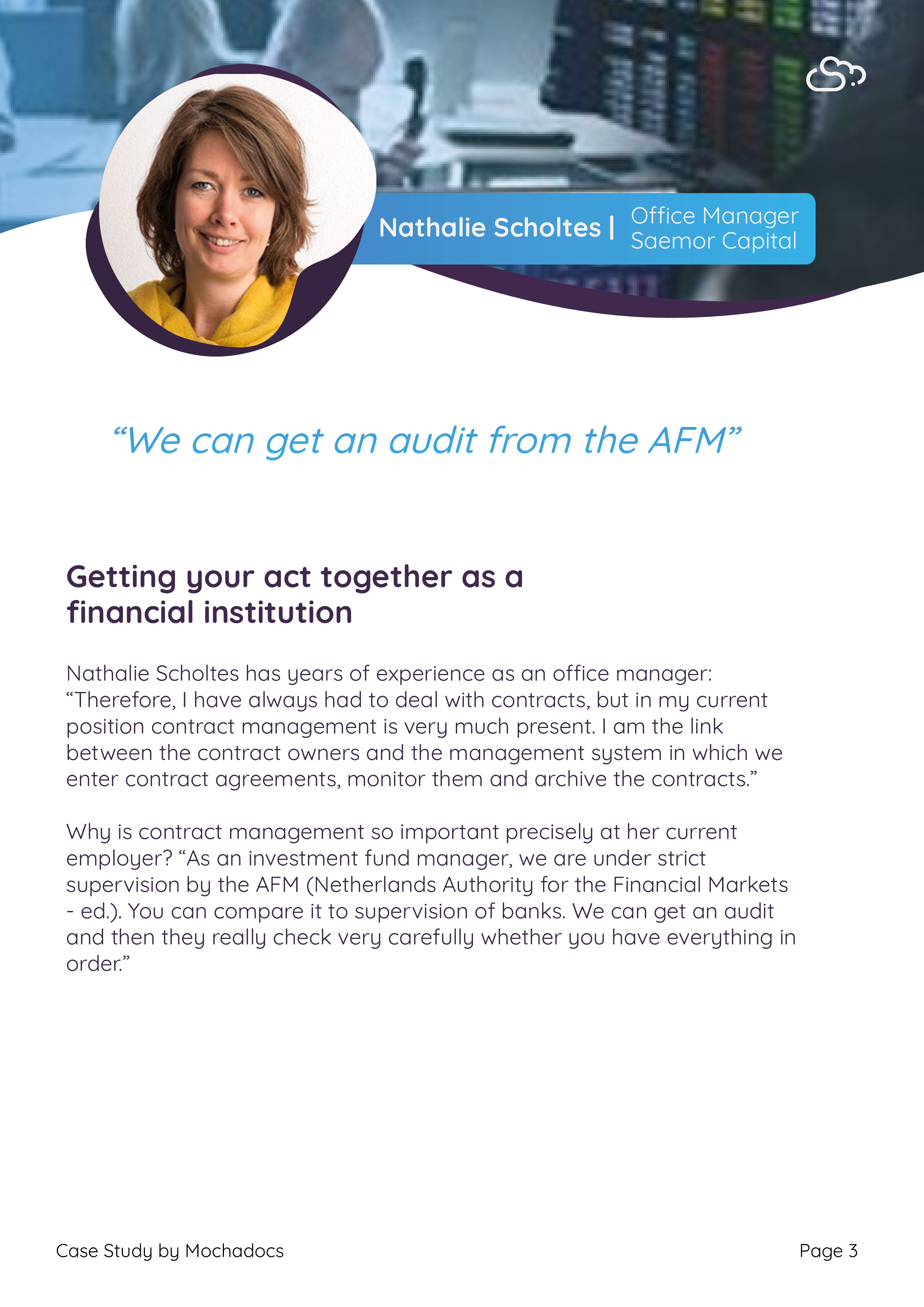 Why is contract management so important precisely at her current employer? "As an investment fund manager, we are under strict supervision by the AFM (Netherlands Authority for the Financial Markets - ed.). You can compare it to supervision of banks. We can get an audit and then they really check very carefully whether you have everything in order."
A simple specialized contract management solution
"We do have IT specialists on staff, but why try to reinvent the wheel yourself?" That's how Saemor Capital ended up with Mochadocs. A specialized cloud solution for managing contracts.
About the advantage of self-implementation
"In the beginning we were offered a kick-off. That was about how to use the software - although that's pretty logical, you quickly figure out how it works - but also mainly about how you want to manage your contracts. We have chosen to enter all contracts into the system ourselves. That is a good opportunity to go through all the contracts.
What kind of contracts are we talking about?
Contracts with financial service providers
For example, a huge contract with a foreign bank. This includes 8 appendices that they regularly review.
Contracts with a fund manager
Every investment fund has a
external owner.
Research contracts
Contracts with specialists who share research information about the economy.
These were previously bundled contracts.