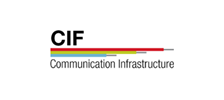 Bouwfonds CIF Operator
CIF is a leading investment fund in telecommunications infrastructures. They make long-term investments in European telecommunications infrastructure, including transmission towers, fixed cable infrastructures, data centers and related assets. The fund is part of Bouwfonds Investment Management, a subsidiary of Rabo Real Estate Group.
Contract Management Case Study: I saw that the business thought it was a fantastic system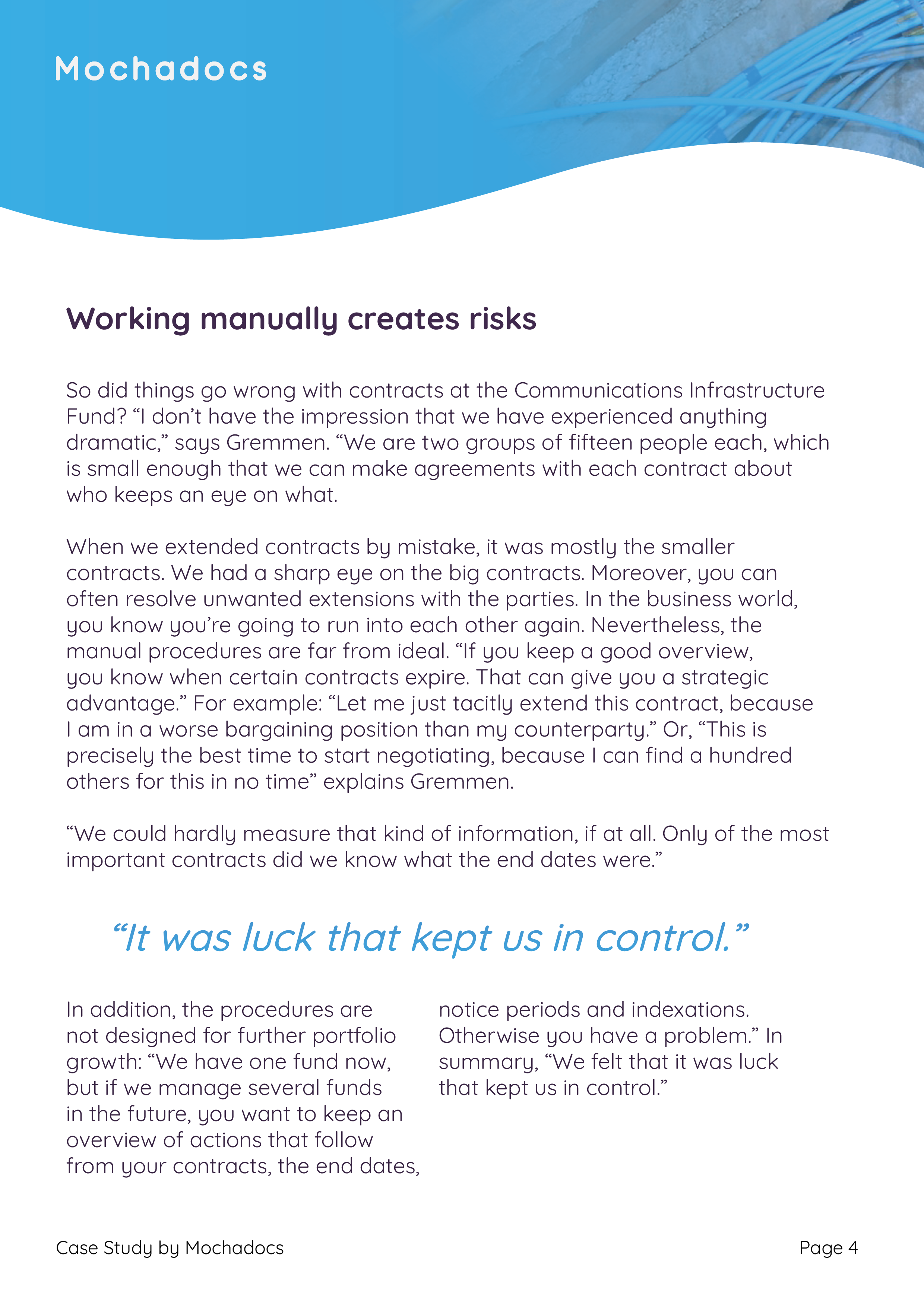 Content Case Study
What is the case study about
"The policy was to enter everything into the data management system," says Gremmen, "but I didn't get the impression that was happening." Instead, agreements are scattered throughout Excel files and Outlook folders. Not the safest option since backups are only kept for a few days. Questions about retrieving agreements end up with the administration and the lawyer: "Quite a shame actually. I have a position with a high salary. This is not what my brain is paid for."
Working manually creates risks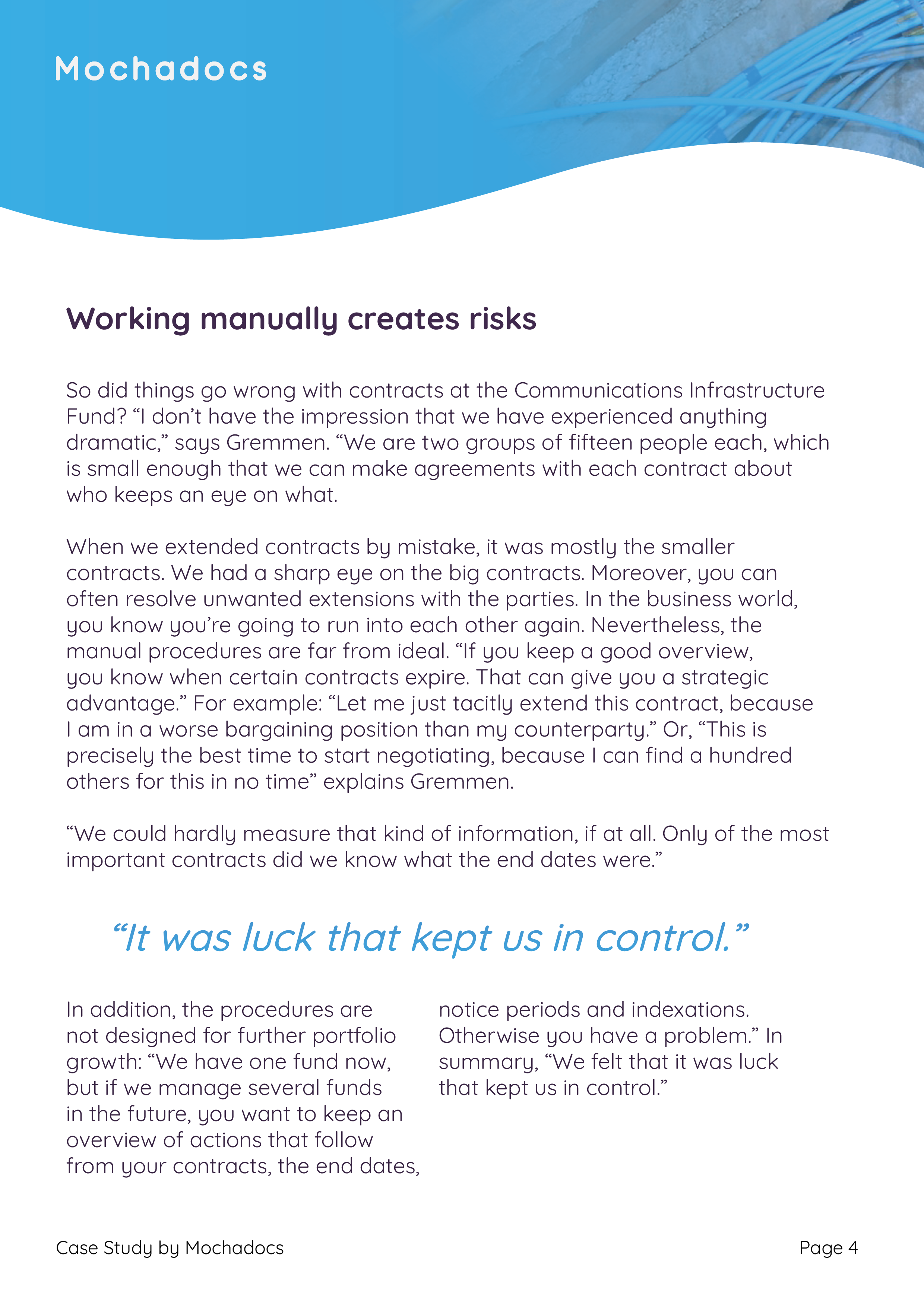 Nevertheless, the manual procedures are far from ideal. "If you keep a good overview, you know when certain contracts expire. That can give you a strategic advantage." For example: "Let me just tacitly extend this contract, because I am in a worse bargaining position than my counterparty." Or, "This is precisely the best time to start negotiating, because I can find a hundred others for this in no time"
Looking for a specialist
The Communication Infrastructure Fund decides to look for a contract management solution. In addition to Gremmen as the main lawyer, this also involves a project manager and an external consultant. "A project manager is important to keep the pressure on. Otherwise you see that the day-to-day business takes precedence,"
Exited about a working system
After a long search, the Communication Infrastructure Fund purchases a contract management system."That is a major cost item. At MochaDocs we think that's not too bad"
"I saw that the business thought it was a fantastic system."
"It is very intuitive and user-friendly. You can set it up according to your own way of thinking. The whole legal aspect, which you normally see in contract management systems, disappears in Mochadocs."
Accessible
Organize according to your own way of thinking