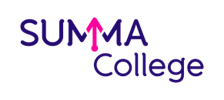 Summa College
Summa College is the educational organization for intermediate vocational education in the Eindhoven region. The schools are spread over thirteen own locations and a number of rental locations and accommodate over seventeen thousand students.
Contract Management Case Study: Sleek design Clean data, easy to use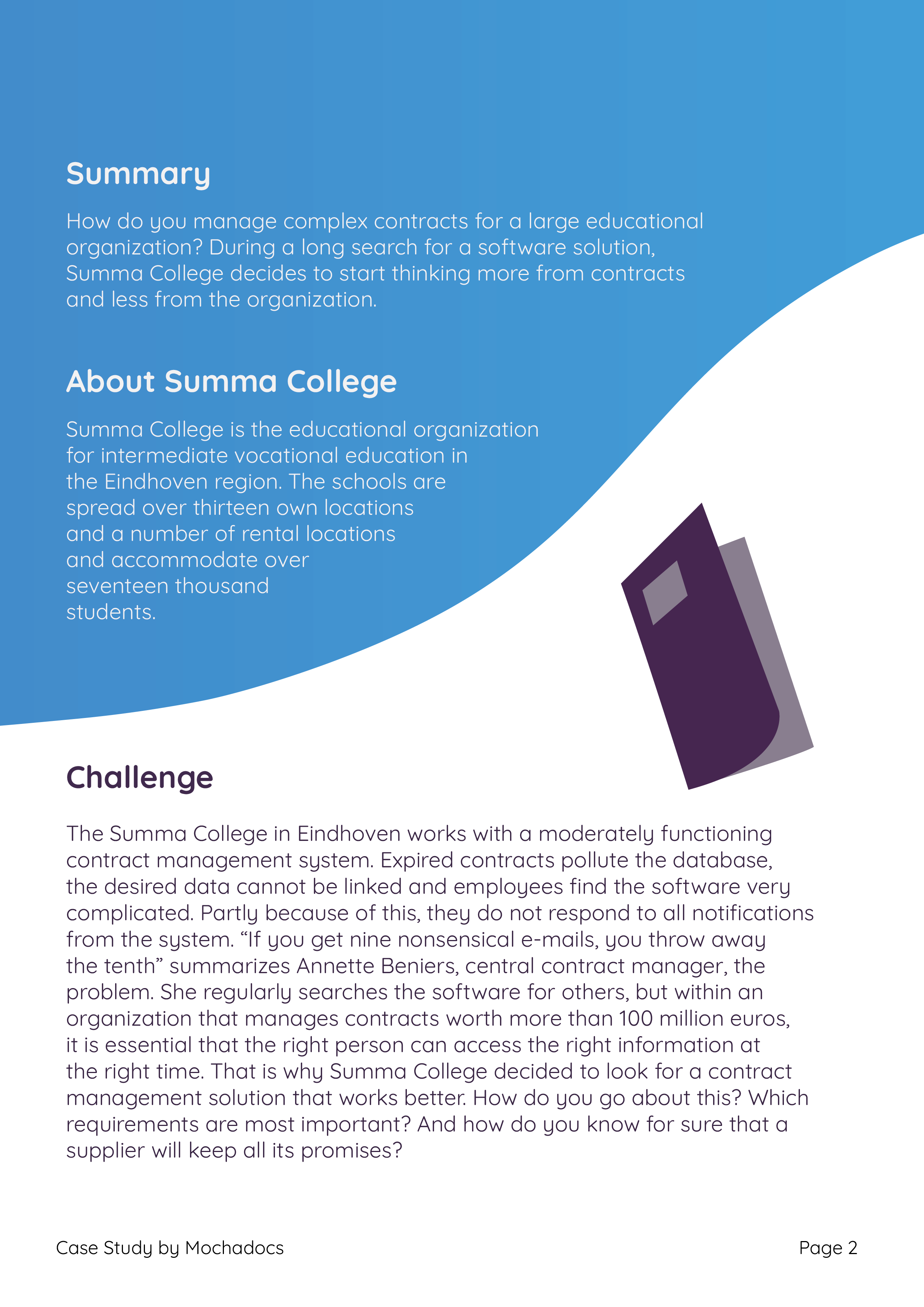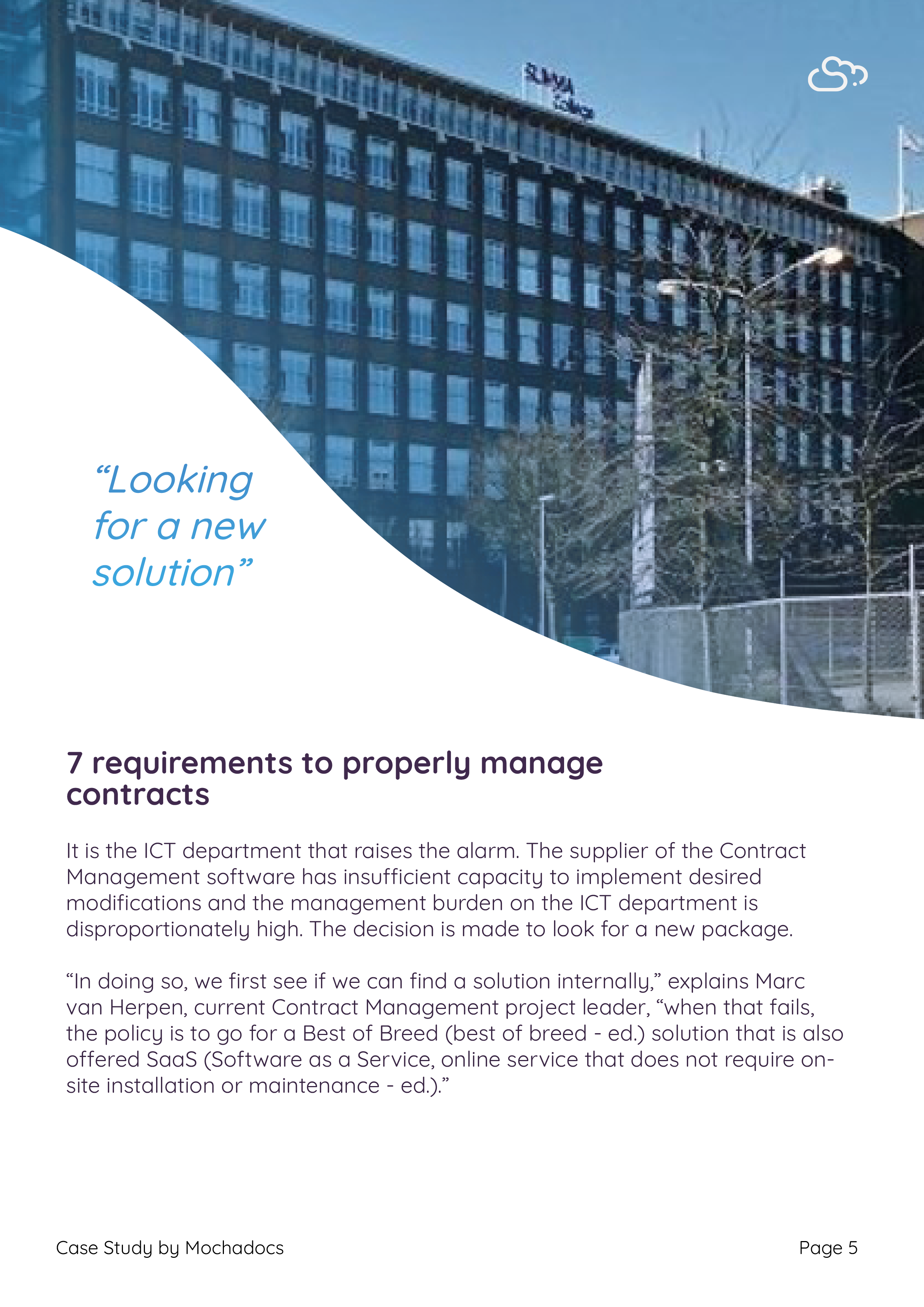 Content Case Study
What is the Case Study about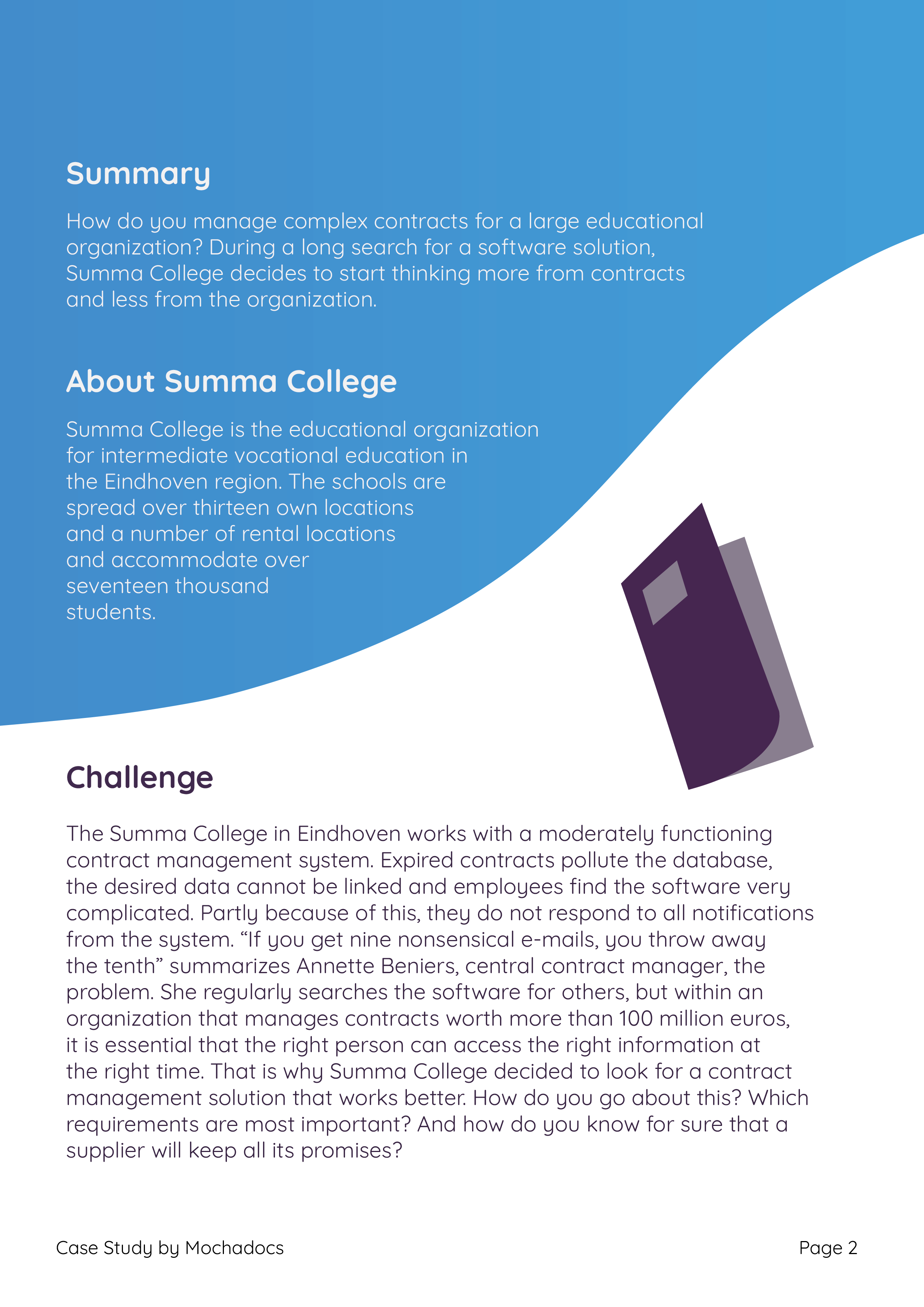 The Summa College in Eindhoven works with a moderately functioning contract management system. Expired contracts pollute the database, the desired data cannot be linked and employees find the software very complicated. Partly because of this, they do not respond to all notifications from the system.
7 requirements to properly manage contracts
The final choice for Mochadocs
After the poorly performing solutions of the other systems, Summa College is considering joining forces with Mochadocs. There are doubts about cooperating with a start-up "but the continuity risk is covered," van Herpen says about the issue, "we can get out monthly and get the data out ourselves." He continues: "We also contacted other organizations that were already using Mochadocs. That generated a lot of confidence.
A revolution in Contract Management philosophy
"A Donald Duck contract is something different than a major procurement" thinks van Herpen. He has become enthusiastic about the contract-oriented approach of Mochadocs, just like Beniers: "Rob (CEO Mochadocs) asked a counter-question with every question: 'What does this add to Contract Management?' and actually that is the most important question you have to ask". Van Herpen continues: "That makes Mochadocs a gamechanger. You are no longer managing the whole process".
Thinking from the point of view of the software, organization or contract? How do you select software?
User friendly
A simple system that everyone understands.
Good search function
This makes it easy to find documents and suppliers.
Multiple contracting parties
Collaborations, covenants and leases are concluded with several parties concluded.