Evolution of the word processor
The word processor once started as a handy replacement for the typewriter. Suddenly you had a backspace button. And the possibility to reuse (parts of) previous texts. This comes in handy when drawing up contracts. By saving recurring texts as templates, you can easily create the same type of contract again.
Contract Creation eBook: Drafting contracts with a word processor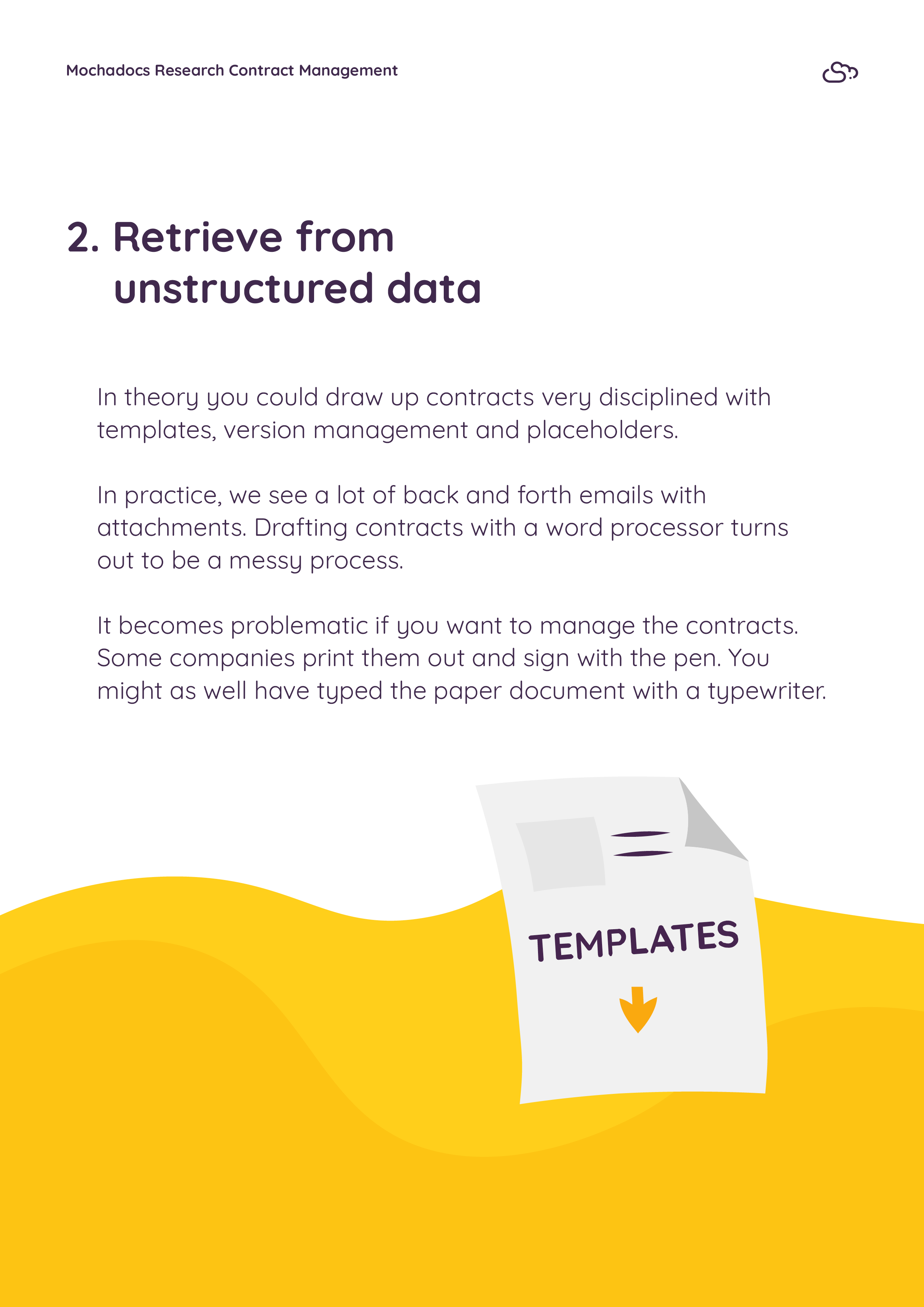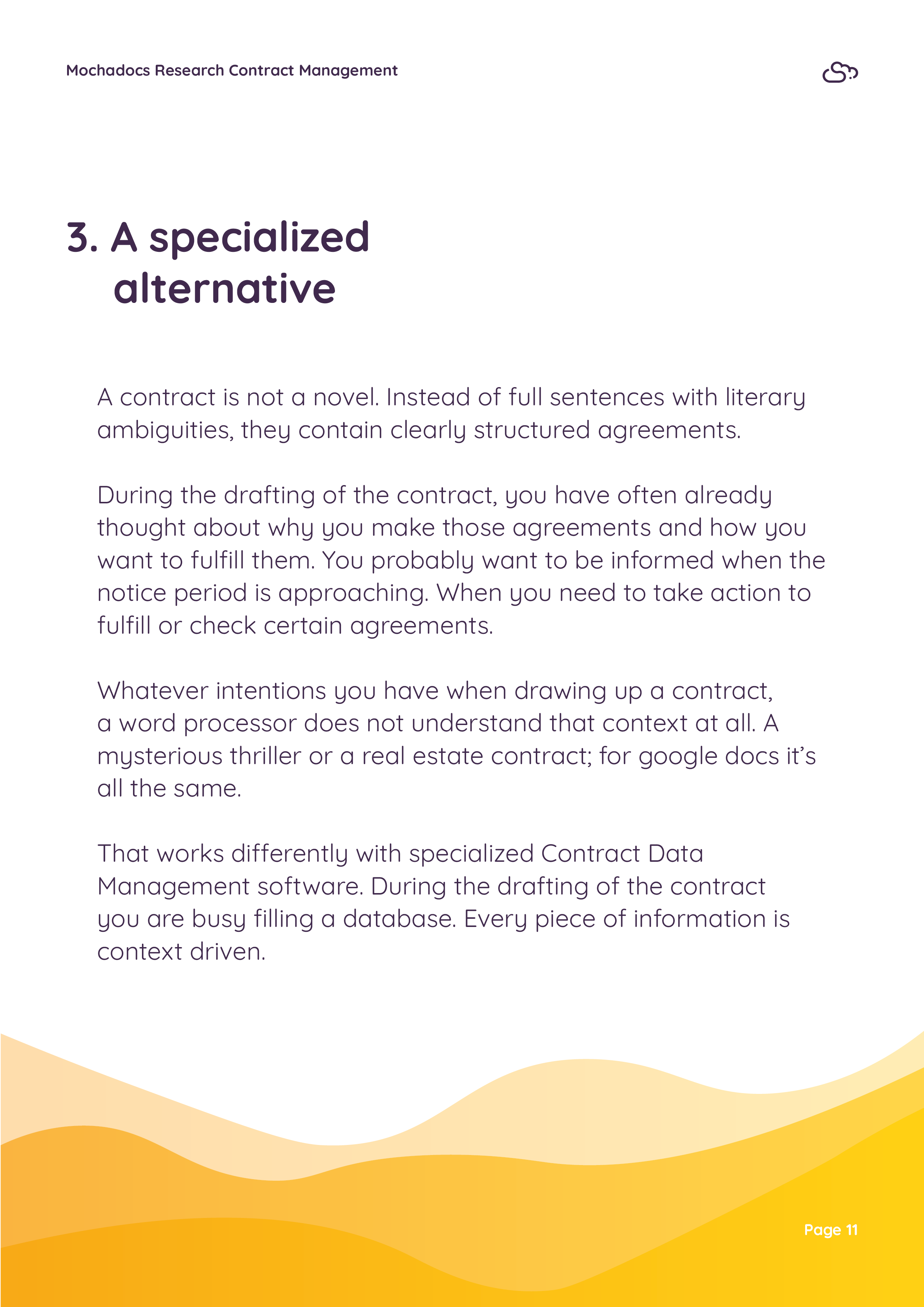 Content eBook
What is this eBook about
Retrieve from unstructured data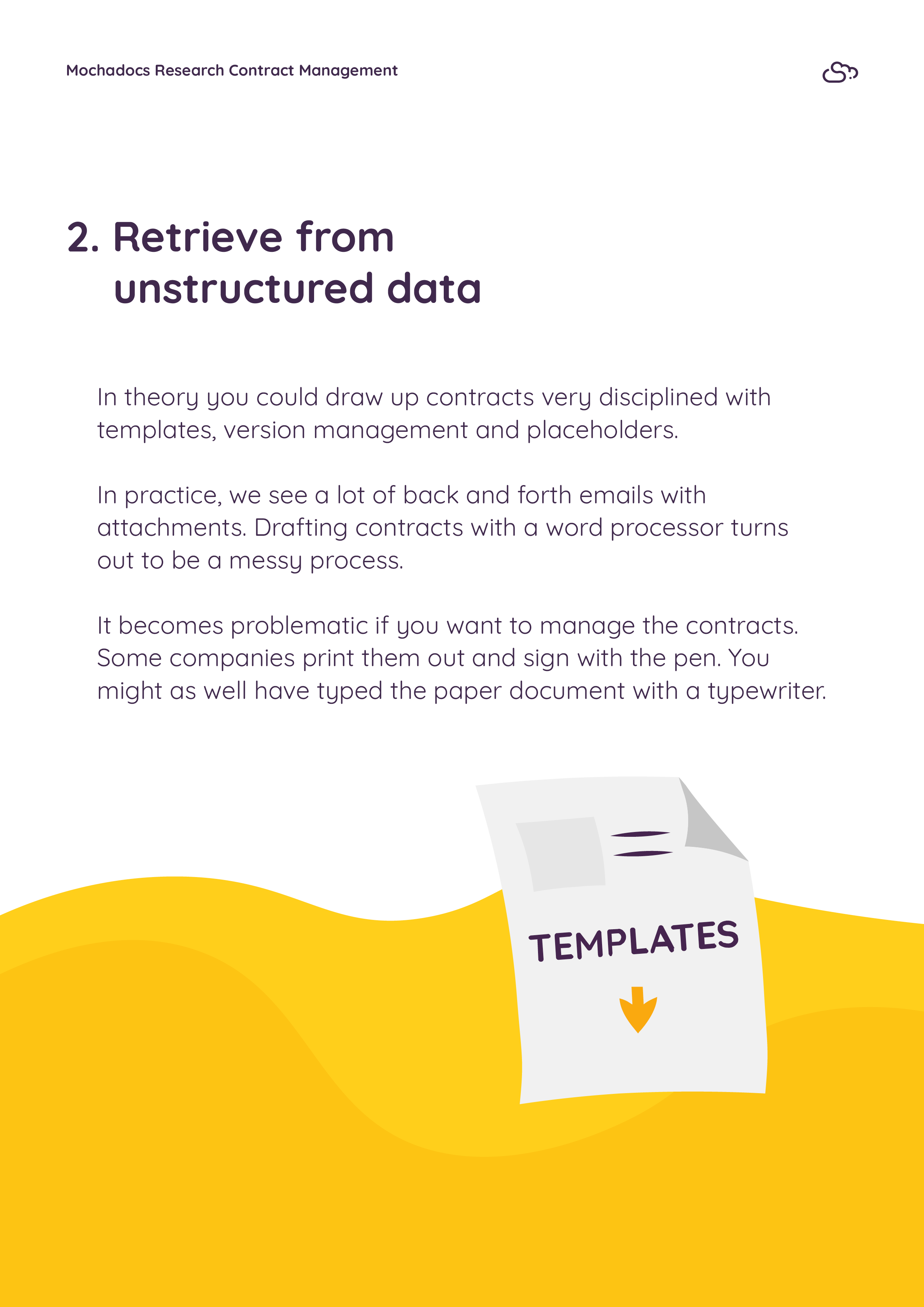 In theory you could draw up contracts very disciplined with templates, version management and placeholders.

In practice, we see a lot of back and forth emails with attachments. Drafting contracts with a word processor turns out to be a messy process.

It becomes problematic if you want to manage the contracts. Some companies print them out and sign with the pen. You might as well have typed the paper document with a typewriter.
A specialized alternative
Drawing up contracts
Drafting contracts with a word processor is possible. You can use templates with placeholders and possibly collaborate online to prepare the document.
Unstructured data
When you want to manage the contract, you are left with a mountain of unstructured data. Information such as the end date must therefore be retyped in other systems. A mistake has been made.
Contract Data Management
A Contract Data Management does understand the context of contract data. During the drafting process, you already determine how you want to manage the contract. Retyping is no longer necessary.