A well-known dilemma: centralized or decentralized?
If you work for an organization with several branches, the day will come when you ask the following question: Should we manage our contracts centralized or decentralized? But that's not the trade-off you should be making. It's much better to look at it per contract. Every contract can have a different way of managing. That has to do with the content of that contract.
Contract Management eBook: Managing contracts from multiple locations, how can you start today?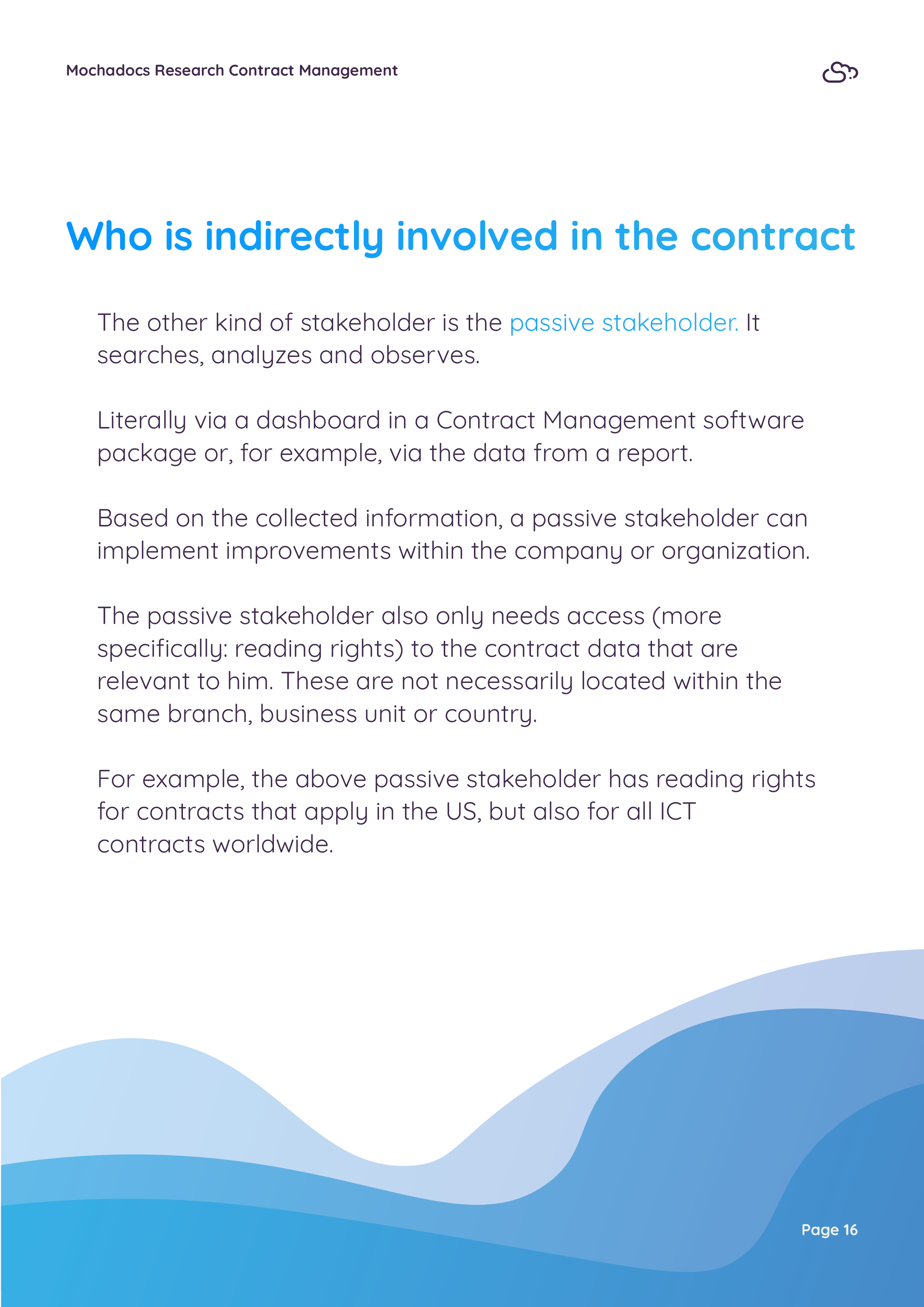 Content eBook
What is the eBook about
Cloud Solution is obvious
The right person gets the right information at the right time, regardless of that person's physical location. To automate this, you need Contract Management software.

"A cloud solution is a must for this; this way everyone can always access the right contract information, the right agreements and the right documents".
Who is indirectly involved in the contract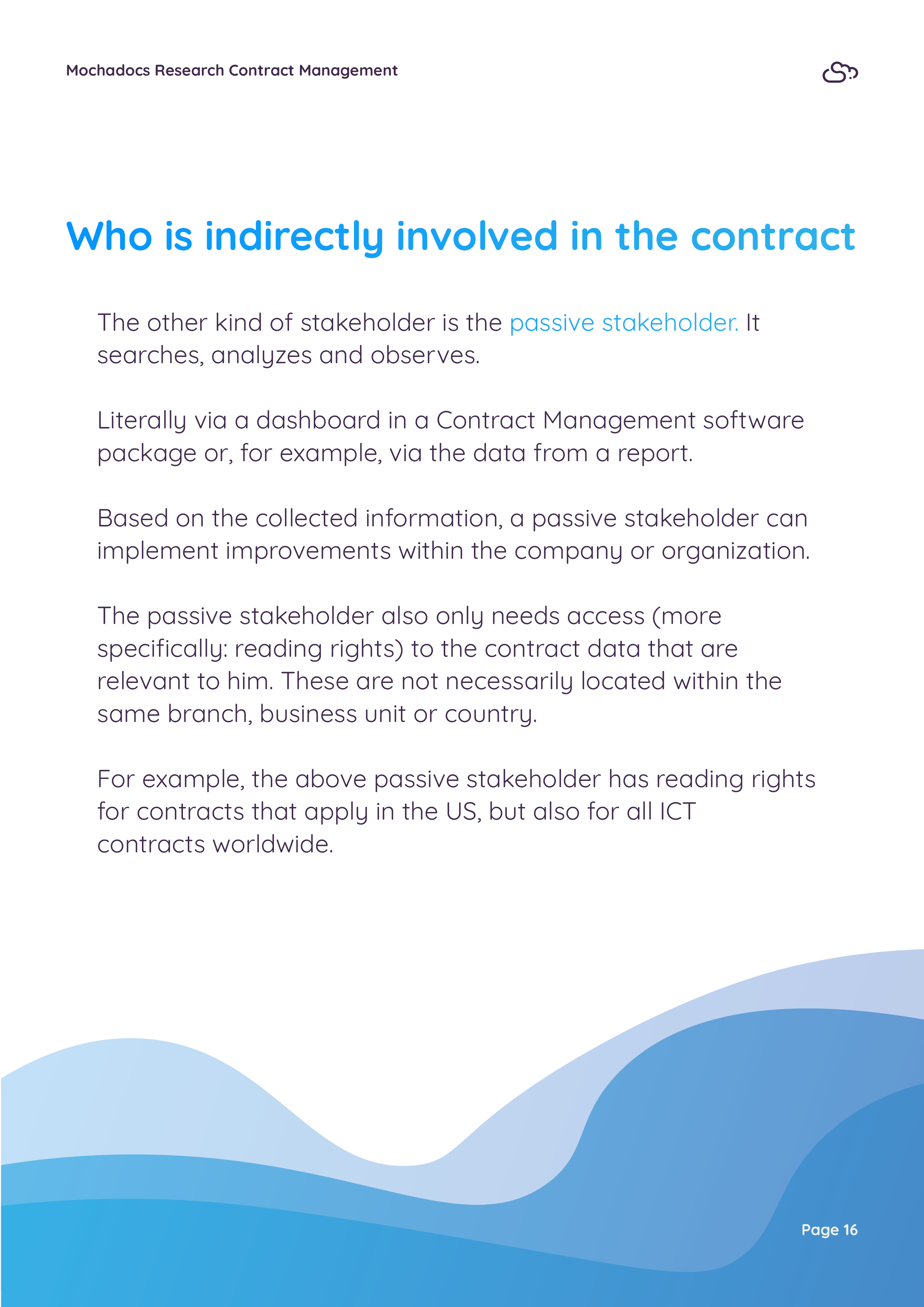 Based on the collected information, a passive stakeholder can implement improvements within the company or organization.

The passive stakeholder also only needs access (more specifically: reading rights) to the contract data that are relevant to him. They are not necessarily located within the same location, business unit or country.
Identify stakeholders
It is more important to identify stakeholders within and outside your organization based on the contract structure.
Access to the right data
Stakeholders play an active or passive role in managing contracts and therefore need access to the data relevant to them.
Timely notifications
But access alone is not enough, you also need a system that sends the right person, at the right time, the right notification. This way you maximize the return (because a grip on agreements) and fun (simpler insight) from your contracts!